Transfer Resources
Transfer Admission Dates and Deadlines can be found here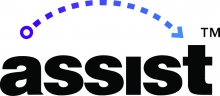 ASSIST
ASSIST is an online student-transfer information system that shows how course credits earned at one public California College or university can be applied when transferred to another.
Explore majors from both UC and CSU
Major course prep
UC Transferable courses
IGETC requirements
Transfer Pathways
The University of California's new Transfer Pathways identify a single set of lower-division, pre-major preparation courses for 21 of UC's most popular majors. These pathways will be especially helpful to students who know (or have a general idea) of a major they would like to study, but have not decided which UC campuses they would like to apply to.
Each pathway outlines the set of courses students should take to be competitive for 21 of the most popular majors found at every UC campus. Some campuses may want fewer courses for admission, but none will expect more. In addition, campuses may have grade requirements for particular courses, but with this roadmap, students will know which classes to take to prepare for all campuses in a single major.
https://pathwaysguide.universityofcalifornia.edu/ 
UC Transfer Admissions Planner (UC TAP)

 
This online tool is designed to help prospective UC students transferring from California community colleges track and plan their course work, including those students who are seeking a Transfer Admission Guarantee (TAG) with one of the six participating UC campuses.
Helps students track their progress toward meeting UC's minimum requirements
Allows UC staff to direct appropriate information to students quickly
https://uctap.universityofcalifornia.edu/students/
UC Transfer Admissions Guarantee (UC TAG)
Six UC campuses including UC Merced offer the Transfer Admission Guarantee (TAG) program for California community college students who meet specific requirements. By participating in TAG, you may receive early review of your academic records, early admission notification and specific guidance about major preparation and general education coursework.
Keep in mind: TAG applications are due Sept. 30, but you can only apply for a TAG at one campus. To keep your options open, apply to other UC campuses during the regular application cycle (Nov. 1-30).
https://admission.universityofcalifornia.edu/admission-requirements/transfer-requirements/transfer-admission-guarantee-tag.html
Transferology
Transferogy is designed to help students explore their college transfer options. Students can answer the question "Will my courses transfer?" by adding coursework, exams, and/or military learning experiences to see how many schools in the Transferology network have matching courses that may be awarded when they transfer. They can also find out what their options are for taking classes over the summer (or whenever) at another school to transfer back to their current school by using the "Find a Replacement Course" feature.